About Us...
Over the last twenty-five years, Nalowinds has truly enjoyed producing quality, top winning Siberian Huskies. Our dogs have won Championships in the Conformation Show ring and are nationally ranked, as well as earning top Titles in Obedience trials.

We proudly opened our Nalowinds Boarding Kennels in 1987, on Oahu, incorporating into our newest business what we had learned about rearing happy, well socialized, fine quality dogs in addition to our two children, Tyler and Kortney.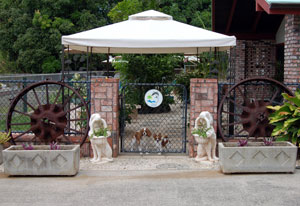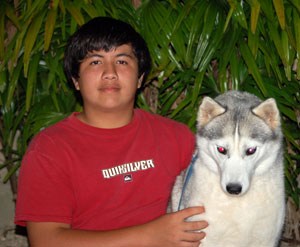 Due to the fast growth and space demand we experienced, we added our indoor air-conditioned facility, complete with large runs to accommodate one to multi family canine guests.
Our kennels are certified as "legal, commercial boarding facilities" (which means that we are regularly inspected), and are fully insured for your protection.
Our goals are to provide your pet with the best care possible. We want you to relax while you are assured that your pet is safe, happy, and well cared for.